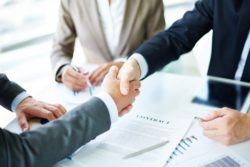 1.Show up on time, which is exactly 5-10 minutes ahead of time.
This simple act shows a lot about a person, if you're responsible and eager for the position. Don't be overly early, more than 20 minutes is over kill. And it goes without saying, do not be late. (plan your trip in advance and take into consideration transport and/or parking delays)
*Side note, if you cannot attend an interview or are running late, please advise the interviewer, It shows a lot about your character.
 2.Create a strong first impression
"There's never a second chance to make a first impression?"
First impressions count, and non-verbal cues matter as much as verbal ones. So in those first few minutes of attending your interview, it's all about smiling confidently, shaking hands firmly, making eye contact and generally looking as if you're glad to be there and you want the position. Clothing wise- Dress professionally. It's much better to be too dressed up than too casual.
3. Know the job description of the position you are applying for.
After securing an interview, you need to study the job description to truly understand what the interviewer is looking for. If the description calls for attentiveness to detail, you will want to tailor the discussion accordingly. Do this for all significant traits or qualities that you identify in the job description. This is one of the most prominent ways to ace your job interview
4.Bring supplies.
Just because you have emailed your resume to the company doesn't mean they have printed and prepared your resume. Bring multiple copies.
5.Bring additional information.
Identification, tickets, certificates and licences, many interviewers/recruiters require hard copies of these. It is a lot easier to bring these with you, where they can be sited and verified. Chasing them up after an interview can be a hassle for both you and the interviewer trying to put you forward for a role.
6.Don't be afraid to ask for clarification or assistance.
If you do not comprehend a question, politely ask the interviewer to rephrase it, or encourage them to be more specific. The same goes for filling out paperwork (Where required) If you don't understand what you are reading, writing or how it is required to be filled out, make sure you ask for guidance.
 7.Have your mobile phone switched to silent or turned off.
This is a common courtesy
 8.Don't answer your mobile phone
It should be switched off or turn to silent anyway
9.Know your resume.
Be prepared to answer question about your resume, In most cases your resume is the tool that gained you the interview, if you do not know your resume inside-out, you will most likely do poorly in your interview. Most interviewers use your resume as a platform for the questions they will ask you, to review your skill, knowledge and past work experience.
 10.Be yourself
No matter how badly you want the job, if you aren't a good fit, you aren't a good fit. Never try to be what you "think" the role requires.  Holding back who you are or being dishonest won't do you any favours in your job search.
So, take a deep breath and remind yourself that—as scary and potentially intimidating a job interview can be, it is really just a conversation. Besides the best and most memorable conversations? They happen when you're being yourself.